Swedish Massage – Relaxing the Soul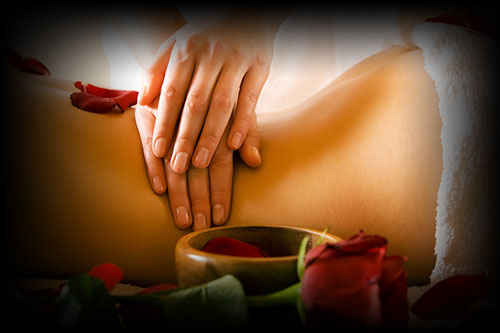 Swedish Massage
The most common form of massage in the western world today has probably got to be the Swedish massage. Unlike Asian massages that work on the concept of energy, a Swedish massage utilizes the human anatomy and physiology to provide relief to the recipient. Swedish massages originated in the 19thcentury as "Medical Gymnastics "and found its way to the United States in 1858.
The Aim
The whole purpose of a Swedish massage is to promote relaxation and let the recipient unwind and feel reenergized, revitalized and ready to tackle the world once more.
Preparation
When choosing to get a Swedish massage, it is important to know a few things before you jump onto the table.
Before the massage, your therapist will impart the information required to fully enjoy the massage. You will be asked about any conditions, allergies, injuries or problems that you may have or had. In addition, the therapist may also ask you about any tensions, stress and tightness that you may have in your muscle or skin.
Another very important aspect of a Swedish massage is that you will practically be naked under the sheet or towel that they will cover over your body. If you do not feel comfortable with nudity, you can always wear your underwear and/or bra.
After the discussion, the therapist will tell you how to lie on the table, how you will be covered and which parts will be uncovered.
The Massage
Initially, the massage therapist will leave you in the room and allow you to get naked and sit on the table and cover yourself. Before coming in, the massage therapist will ask you for permission and finally come into the room. A standard Swedish massage is typically one hour long.
Once on the table, your head will either be faced down in a cradle or faced up towards the roof. The massage therapist will then proceed to lubricate the area to be pampered with massage oil and will ensure that it deeply penetrates your skin and reaches the muscles and deep tissues of your body.
Here is where the fun really begins. The massage therapist will now perform various glides, taps, kneading, stretching and friction strokes to loosen the tensed muscles. The back is usually the first area that the therapist tackles and works from there. The second place to be worked is the back of the legs. The back of each leg is worked individually with the motions described above.
Once the back is done, the massage therapist will hold up your sheet or towel for you allowing you to turn to the other side. Then, your entire body is worked from the bottom up starting with your legs and proceeding to your thighs, arms, neck and finally your shoulders.
A Swedish massage is perhaps the one thing that may help you unwind completely and forget the problems that the world entails. More information about Swedish massages can be found on our site at singaporetantricmassage.com.sg